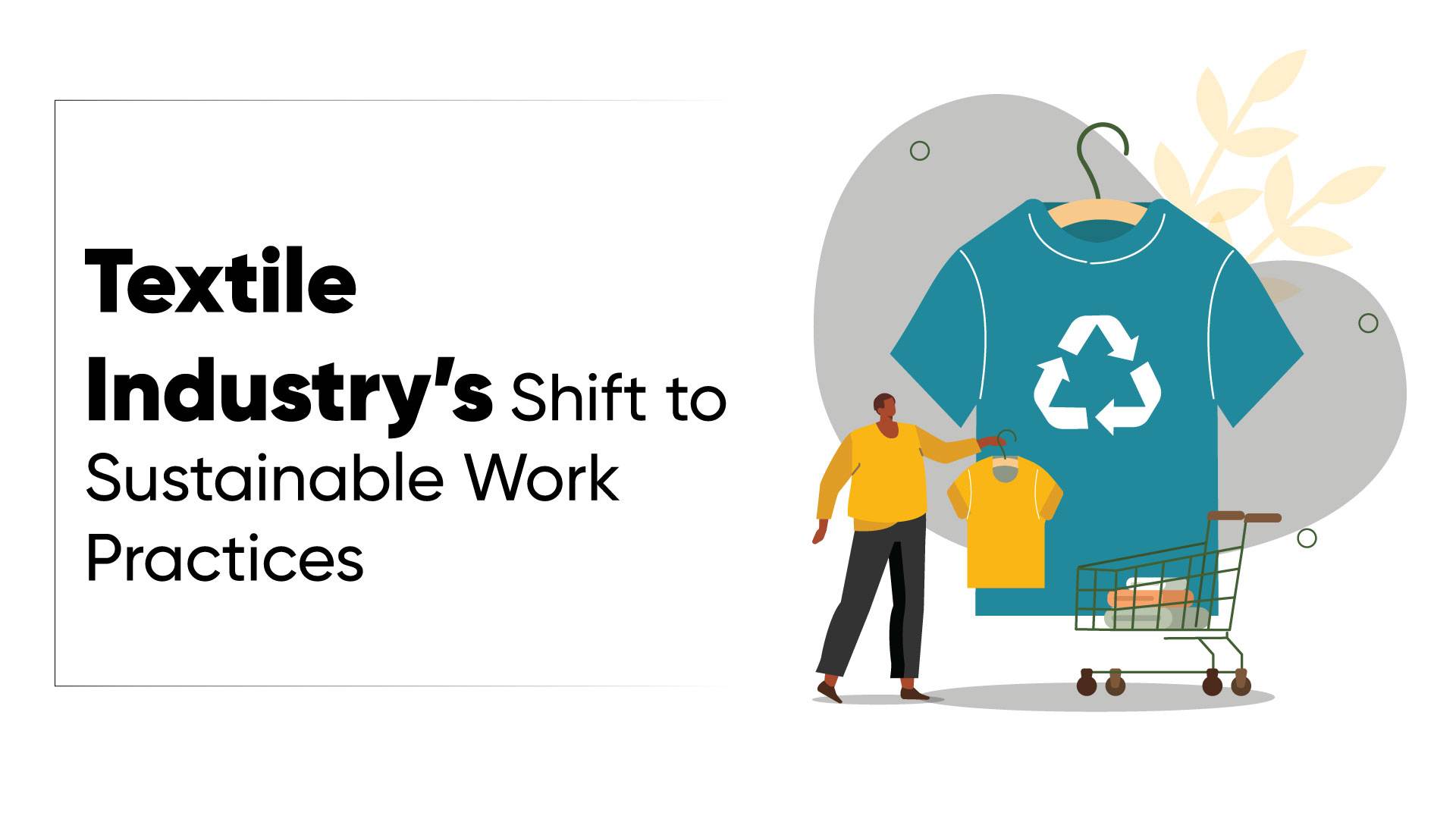 India's textile vertical comprises regional hand-woven and hand-spun products along with those coming from mechanized mills. And the significant size of this industry gives it both national and global prominence. It contributed to around 2% of the country's GDP and had a total export share of 11.4% in 2020-21.
Although the significance of the sector is perceptible, its growth potential has also been restricted by a number of impediments. Climate change has adversely impacted the production of natural fibers needed to make threads for textiles. And the sector's traditional practices make it one of the most polluting industries, leaving a major impact on the environment.
While energy alone makes up around 15% to 20% of the total production costs in the industry, it faces acute power shortages that in turn prolong the time-to-market. In addition, India relies heavily on conventional energy sources and considering that textile manufacturing consumes significant energy, the carbon footprint of every apparel produced here, keeps increasing.
Implementing renewable energy solutions for sustainable growth
The use of renewable energy within the textile value chain has the potential to not just accelerate the scale of production, but also improve the productivity and earnings of micro, small and medium enterprises (MSMEs).
To find out how effectively renewable energy can help the small businesses, the Council on Energy, Environment and Water (CEEW) conducted a survey covering the end users of Reshamsutra – a renewable energy based Rural Livelihood enabling company. The study conducted in 2022 found that over 90% of the respondents experienced an increase in income after sustainable energy solutions were deployed for their workflows. The users also mentioned that the machines introduced by Reshamsutra enhanced the quality of yarn produced. As an example, the one kilogram yarn that they could reel out in 10 days using traditional methods, could be reeled out in just 4 to 5 days using solar powered reeling machine.
Do sustainable manufacturing practices also help textile companies improve their financial performance?
When it comes to evaluating financial outcomes of any company's operations – including a textile enterprise – business leaders, are not convinced by the metrics and jargon used by their sustainability teams. While CFOs talk in terms of ROI and EBITDA, the technicians focused on sustainability build their reports with reference to reduction in energy and water consumption, air emissions, and use of toxic chemicals.
The siloed data on sustainability and financial metrics only makes the matter more complicated. And in such scenarios, stakeholders are unable to see any connection between the two worlds.
Many companies, especially small and medium enterprises, do not even take measures to monitor the returns on their existing ESG investments, or to evaluate those on sustainability initiatives planned for the future. This is primarily due to:
Weak internal communication between the teams responsible for implementing sustainable practices
Problems in assessing the intangible benefits
Lack of proper accounting software systems to record sustainability performance data
The use – when ROI is measured – of different metrics by different teams
Financial planning and analysis teams' pre-conceived notion that the monetary benefits from sustainability practices are not adequate to keep tracking them
Indeed, there are many textile companies that see environmental, social, and governance (ESG) efforts as a cost rather than a source of value. At the same time, studies – such as the one conducted by CEEW- have proved a positive correlation between sustainability and financial performance.
When we look at a global scale to see how players in the textile segment incorporated sustainability measures, mention may be made of Levi's that was once notorious for using huge quantities of water to create a single pair of jeans. The company is now being praised for its Water < Less™ collection that reduces usage of water by 96%.
Eileen Fisher is another shining example of a business committed to designing clothing that creates minimal environmental and social impact. All aspects of the company's design and manufacturing processes are built with priorities for sustainability and minimal impact on the environment. The company also avoids air shipping and leverages creative processes to limit fabric waste. This in turn helps it to save significant costs. Recycling used items into new garments or into artistic products (if the clothing cannot be reused) also brings positive outcomes. And Eileen Fisher publishes annual reports of how its ESG practices reduce carbon footprint, improve working conditions and also improve supply chain efficiencies.
As the connection between sustainability and financial performance become more visible, investors, boards and senior business leaders will show deeper interest in tracking and reporting the payoffs from such environment-friendly practices.
Bolstering business financial performance with sustainable practices
Practus has an experienced team of consultants who help companies derive measurable ROI from every new initiative they take to improve business performance. We have identified 9 metrics the improvement in which can be gauged as indicators of successful sustainability practices in the textile industry. These include
Operational efficiency
Innovation
Risk management
Sales and marketing
Customer experience and loyalty
Employee experience
Supplier relations
Media coverage
Stakeholder interest
Although effective management using any technique or digital tool can lead to better financial performance via these factors, the efficient management of sustainability opportunities is a powerful way to achieve such success.
If you manage a business in the textile industry and wish to known how Practus can help you reach quantifiable outcomes in revenue optimization, profitability improvement, cashflows, and enterprise evaluation, let us connect via http://13.233.68.216/get-in-touch/