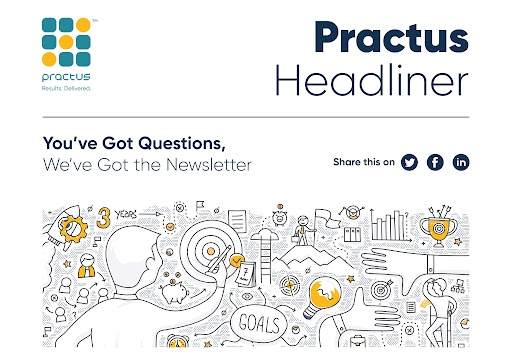 We are delighted to present the second edition of our newsletter – Practus Headliner. Following the positive response to our inaugural edition, we reaffirm our commitment to delivering top-notch content that is both highly informative and worthy of your valuable time.
In this edition, we have curated a comprehensive coverage of all things related to the dynamic world of finance, offering you a glimpse into the latest trends and developments that shape the industry. Our newsletter boasts a collection of compelling features, including expert insights, thought-provoking whitepapers, in-depth analyses of industry buzz, and an exploration of emerging sector-wise trends.
We firmly believe that staying informed is a cornerstone of achieving success in today's fast-paced financial landscape, and Practus Headliner stands as a testament to our dedication in supporting our clients and partners. With this publication, we aim to provide you with indispensable knowledge and strategic perspectives that can drive your financial endeavors towards excellence.
We sincerely hope that you will find this edition insightful and rewarding. As we continue this journey of knowledge-sharing, we express our gratitude for your unwavering support and look forward to exceeding your expectations in every forthcoming issue.