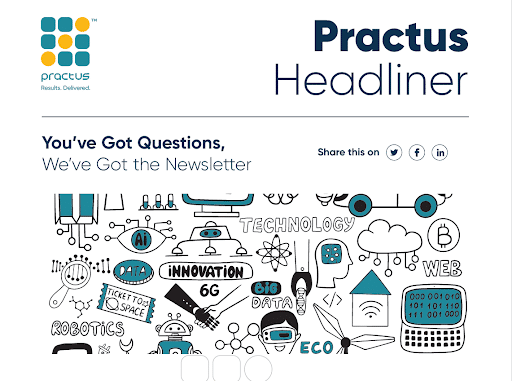 We are excited to present 'Practus Headliner: The August Edit', bringing you the latest from the FMCG and Entertainment industries.
In this issue, we give you a selection of expert insights, thought-provoking features, informative whitepaper and blogs, and analyses, tips, and trends to help you succeed in emerging sectors.
We are also proud to launch our new podcast series, "Bizdom with Deepak Narayanan." Tune into the first episode, where Deepak talks to economy and public policy expert Shailesh Haribhakti.
Practus Headliner is an important way for us to support our clients and partners by providing them with insights and analysis on the latest trends and industry developments to help them stay ahead of the curve. We hope The August Edit provides you with cutting-edge knowledge and strategic perspectives that you need to help drive business excellence. 
We hope you find this edition of Practus Headliner rewarding and informative. Thank you for your continued support. We look forward to bringing you more such innovative and compelling insights in the future.